White Tiger Music
Welcome to the Welch Elementary School Music website! Here you will find information on all of the cool events that are going on both inside and outside of the music classroom! Check out the links for more detailed additional cool info on each topic! Rock on!
Welch White Tigers are constantly learning how to apply new musical concepts in class. The links below will take you to all of the exciting happenings in class. Additional links have been added for extracurricular musical events for students to partake in.
| | |
| --- | --- |
| | Throughout the year students will be creating music portfolios that demonstrate what they are learning or have learned in class. These are designed to follow them throughout their elementary music experience. Click on the student grade level and class to access. |
---
MUSIC RESOURCES FOR STUDENTS
| | |
| --- | --- |
| | This recording is the Super Mario Brothers theme song played on the Japanese instrument called the "sheng." |
---
Click here to access choir information and recordings.
Chorus is open to ALL students in 4th and 5th grade. Students involved in singing develop many skills that they can use in school and to be successful in life. Singing is not only FUN, but students involved in singing not only perform better in school, but also develop important life-skills such as critical thinking, collaboration, organization, discipline, and goal-setting. The healthiest way for young singers to develop a strong voice is through participation in a choral ensemble. The District 204 music program provides an awesome experience for young singers to begin vocal training beginning in 4th grade. Students continue to build on these skills as they progress through the vocal program, which provides opportunities until the 12th grade. To be a part of chorus at the elementary level, students must register through the on-line link below, and attend the FIRST REHEARSAL. Rehearsals take place on Tuesday mornings from 8:00-8:50AM in the gym. Don't miss out on this awesome opportunity! For additional information or questions, please complete the choir signup form below. WELCOME ALL!
---
Powered by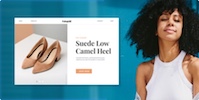 Create your own unique website with customizable templates.