UKULELES
5th Grade Students will be finishing up the year with their ukulele playing assessments. Here are some song examples that students have to choose from using the four chords we learned in class: Am, F, G7 and C.
---
5th GRade original compositions 2018
---
5th Grade MY INSTRUMENT GUIDE

The fifth grade instrument guide provides students with an introduction to the primary instruments of the orchestra, band, and choral ensembles as part of the fifth grade music curriculum. Each week, a new instrument family is introduced, and the types of instrument qualities that make up that family. Students will learn the primary instruments from the following families: string, woodwind, brass, percussion, voice. Each instrument example provides a description of the instrument, and a sound example so that students can hear the sounds of each instrument.

Students will have the opportunity to hold and play each instrument from the corresponding families during the middle school visits in December and January. During February, students will be able to select the instrument of their choice based upon these experiences. Working in conjunction with the middle school directors, students will have the opportunity to select an appropriate instrument that will best meet their needs in 6th grade.
---
Powered by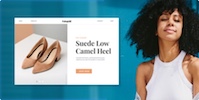 Create your own unique website with customizable templates.