2nd Grade Music


In 2nd grade students begin to associate more of the musical elements to their actual signs and symbols through singing, moving, playing, improvising and composing. In February, students showcase their musical knowledge by presenting a music program that demonstrates the musical skills learned in the areas of the primary musical elements: melody, rhythm, harmony, form, tone color, and expression.
---
| | |
| --- | --- |
| Second grade students are experiencing the creative process of performing songs that incorporate the elements of music: steady beat, rhythm, melody, harmony, expression, and timbre. Students will showcase their musical experiences in a music program for the whole school and for parents and families. Click on the links below to hear a few examples of songs that students are learning in class. | |
---
| | |
| --- | --- |
| | Students learned how to listen to changes in music to indicate the musical form. Students demonstrated music changes by creating body movements that reflected the patterns in the musical example. |
---
| | |
| --- | --- |
| | This folksong originated in New Zealand in the 1950s. The English translation of the song encourages people to stand together and seek the knowledge and love of others. It encourages us to think and act as a united people. Students learned motions to represent the words in each musical phrase. Students created stick patterns to reinforce the steady beat of the song, in beat groups of four. |
---
The tarantella is a

folk dance

of

Italy

characterized by light, quick steps. Dancers frequently carry tambourines to accompany the music. The music is performed in lively

6

/

8

time; however, we learned the dance in 4/4 time (notes grouped into fours). Tarantellas for two couples are also danced. The tarantella's origin is connected with

tarantism

, a disease or form of

hysteria

that appeared in Italy in the 15th to the 17th century and that was obscurely associated with the bite of the tarantula spider; victims seemingly were cured by frenzied dancing.

​

Source: Britannica Online: https://www.britannica.com/art/tarantella​
---
Powered by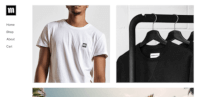 Create your own unique website with customizable templates.